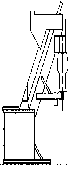 AUTOMATION -- ASSEMBLY
MATERIAL HANDLING -- PROCESS
METALWORKING -- FABRICATION


PO Box 46566
Cleveland, OH 44146
216-581-7150
(FAX) 216-581-2734
(E-MAIL) sales@in-o-vate-inc.com

In-O-Vate was founded in 1987, with the intent to represent manufacturers of quality automation and metalworking products and to provide a high level of customer support. The product lines now include complementary equipment and services in the assembly, material handling and fabrication areas, but the dedication to service remains the same.
We are located near Cleveland, Ohio and provide coverage throughout Ohio, western Pennsylvania & parts of West Virginia. Limited coverage in the surrounding states can be provided on an application basis.
A key component of company policy is our focus on offering timely technical support WHEN IT IS NEEDED, not when it is convenient. This includes visits when requested to review new applications or existing equipment. It also means prompt assistance with quotes and information.
Contact us! We would like the opportunity to work with YOUR firm!!